"The Phoenix team includes a unique combination of seasoned consultants from the top consulting firms and proven industry executives from global corporations. We are thoughtful and pragmatic professionals who care deeply about our clients."

Carrie Shea, Board Member
Consultants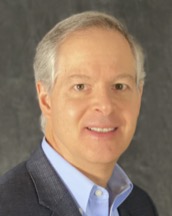 Howard
Brandeisky
, Senior Advisor
Howard has over 35 years of business strategy and brand building experience in the consumer products industry. He has a track record of growing established brands, reinventing mature brands, and launching successful new products.  Most recently, Howard was SVP of Global Marketing & Customer Solutions at John B. Sanfilippo & Son (JBSS), a family run producer of branded and private label nuts and trail mixes. At JBSS, he re-launched the Fisher baking nuts brand, taking it from a distant #2 in its category to the market leader. Prior to JBSS, Howard spent over 20 years at Kraft Foods in marketing, finance and strategy roles. At Kraft, Howard grew established brands such at Kraft salad dressing, while also launching new products such as California Pizza Kitchen frozen pizza.  Howard serves on the Advisory Board of Audira Labs, and executive coaching and leadership development company, and the Board of Directors of Marklund, a non-profit. Howard earned an MBA in marketing and finance at the University of Chicago and his BA in business at Rutgers College.
Annette
Carroll
, Senior Advisor
Annette has over 25 years of consulting experience focused on developing strategic, functional and administrative solutions that drive growth, retention and cost savings with a particular emphasis on human resources, outsourcing and organizational design.
Most recently, Annette was a partner at Hewitt Associates where she held senior-level positions in both the US and Europe, including an 8-year expatriate assignment in Belgium and The Netherlands. Annette's past experience includes a position as a Certified Public Accountant.
Annette has taken leadership roles at several non-profit Boards, including The University of Chicago Cancer Research Foundation Women's Board (where she was the 2015 Gala Co-Chair), ARZU Studio Hope (Corporate Secretary), and the Lake Forest Symphony (2014 Gala Co-Chair). Annette earned an MBA from The University of Chicago and a BBA in Accounting from Kent State University.
Rowan
Carroll
, Senior Advisor
Rowan has over 25 years of experience in strategy consulting and operations. His consulting work includes growth strategy, strategic planning, valuation analysis, and implementation plans. Rowan's operational background involves information technology, budgeting, planning, purchasing, treasury, and contract responsibilities.
Rowan's experience includes President of Carroll Resources Corporation and Senior Consulting positions in leading strategy consulting firms in the US and Europe, focused on creating sustainable growth. He has also worked for a large credit card firm active in card issuance and payment services where responsibilities included oversight of selected pricing and reporting functions.
Rowan has worked extensively in France, Benelux, and Germany. He is fluent in French and German. He serves as a Board Member and Treasurer of the Alliance Française de Chicago and is a Member of the Chicago-Paris Sister Cities Committee. Rowan holds an MBA from The University of Chicago and a BA from Princeton University.
Barbara
Ford
, Partner
Barbara has over 25 years of marketing and advertising experience including building sustainable brands, creating effective marketing communication programs, and optimizing organizational effectiveness.
Most recently, Barbara led Ford Partners LLC, a marketing consultancy that helps businesses grow through insight-driven understanding of consumers/customers and brands. She was also an SVP at AMG Strategic Advisors and a Principal at Griffin Strategic Advisors where she led the Marketing Strategy practices.  Additional experience includes leading Marketing Services for SC Johnson, VP Global Advertising Resources for Kraft Foods, and advertising roles with DDB and D'Arcy MacManus & Masius.  
Barbara has also served as an Adjunct professor at Kellogg Graduate School of Management, Medill/Northwestern University and U Chicago Graham School. She most recently served as Lecturer International Business & Markets Program at Kellogg School of Management, and currently serves on the Board of Directors of Communities in Schools of Chicago and the Leadership Council of the Civic Consulting Alliance. Barbara earned an MBA from Loyola University of Chicago and a BA in Journalism from Drake University.
Elizabeth
Sigale
, Senior Advisor
Elizabeth has over 15 years of experience in marketing, marketing strategy, and market research. Her focus is on marketing strategy development and implementation, particularly within the consumer industries.  She also has deep experience with qualitative and quantitative consumer research.
Prior to Phoenix Strategic Advisors, Elizabeth was an Associated Consultant with Griffin Strategic Advisors, a Manager at A.T. Kearney, a Manager at EDS, and an Account Executive at AC Nielsen.
Elizabeth holds a MBA from the University of Chicago Graduate School of Business and a BA from the University of Illinois.
Amit
Singla
, Senior Advisor
Amit has over 10 years of diverse consulting and general management experience developing compelling and successful 3-5 year growth strategies for C-level executives in a variety of consumer facing industries, both domestically and globally including retail, consumer packaged goods, food & beverage, household durables and financial services. Amit has managed the delivery of positioning & value proposition development, portfolio optimization, channel strategy, pricing & promotion effectiveness, category management and new product innovation.
Previously, Amit worked at Griffin Strategic Advisors, AMG Strategic Advisors, and the Cambridge Group.
Amit's degrees include MBA, Management & Strategy, Marketing, Analytical Consulting, Kellogg Graduate School of Management, Northwestern University BS, Biomedical Engineering, Economics, Northwestern University.
Carol
Winfrey
, Senior Advisor
Carol has over 25 years experience in strategy and marketing with a broad range of experience including strategic planning, research-based marketing program development and management, entrepreneurship, and business development program design in both BTB and BTC environments. Prior to joining Phoenix, Carol worked with the University of Chicago's Booth School of Business employer relations team in business development. Before that, she spent over 12 years at Tecta America, the nation's leading commercial roofing contractor, where she joined it as a start-up consolidation. She built the marketing and sales function, leading to a growth from $160mm in revenue to over $550mm and sale to private equity. Previously, Carol worked as a brand manager for H.J.Heinz (UK), where she led a core brand relaunch, introduced new products, and led a team on a significant acquisition effort. Carol holds an MBA from the University of Chicago's Booth School of Business and a BS in Accountancy from the University of Illinois. She is on the board of Montini Catholic High School and active in the St. Ignatius College Prep Parents Organization.
Advisory Board
Carrie
Shea
, Advisory Board Member
Carrie is the Founder and Board Member of Phoenix Strategic Advisors. She has over twenty-five years of experience serving the consumer products, retail and private equity industries and was named one of the industry's top twenty-five consultants, and one of the top three retail consultants in 2013 by Consulting Magazine. She specializes in helping boards and C-level executives accelerate value creation by setting robust growth agendas and aligning the organization for growth. She is currently Managing Partner, Growth Consulting at IRI. 
Most recently Carrie served as President of AMG Strategic Advisors, a $15 million insights and marketing strategy division of Acosta Sales and Marketing. She was also the co-founder of two award-winning consulting firms Archstone Consulting and Griffin Strategic Advisors – both winners of the Seven Up and Coming Jewels by Consulting Magazine – and served as a senior partner with two global consulting firms: A.T. Kearney and The Cambridge Group.
Carrie has also published numerous articles on accelerating profitable growth in leading business journals including WWD, Retail News, Retail Weekly, HBS Blog, Fortune, CMO.com, etc. and serves on the Board of the Joffrey Ballet, Botanical Gardens Conservation International and the Lake Forest Open Lands Association. She earned an MBA and a BA from The University of Chicago.
Bram
Bluestein
, Advisory Board Member
Bram has had a 35+ year career as a management consultant starting with The Boston Consulting Group, followed by senior Partner positions at Booz Allen Hamilton and A.T. Kearney. Bram has served clients in almost all industries in the U.S., Europe, Japan, China and India. At A.T. Kearney, Bram led the global industry practices for A.T. Kearney and EDS Solutions Consulting, and the A.T. Kearney global automotive practice, the firm's largest account team (General Motors), as well as founded and led A.T. Kearney's NA Strategy Practice. Bram received a BS in Chemistry from Lafayette College and he also holds a MBA from the Columbia University Graduate School of Business.
Harvey
Weinberg
, Advisory Board Member
Harvey is a Board of Advisors Member. A former Chief Executive Officer of Hartmarx Corporation, he has over 45 years' experience in the apparel and retail industry. Harvey has served on the Boards of Directors of six public companies including Syms Corporation (NYSE); the Kellwood Company (NYSE); R.G. Barry Corporation (NASDAQ); Glimcher Realty Trust (NYSE); Hartmarx Corporation (NYSE); American National Bank, a division of First National Bank of Chicago (NYSE). He also has served on the Board of nine private companies.
Mr. Weinberg was the co-founder of The Director's Workshop, which provided educational programs for Boards of Directors on corporate governance. Harvey has served as a member of the Dean's Advisory Board of the J.L. Kellogg Graduate School of Management at Northwestern University and as an academic Director in the Executive Management Program. He was also visiting Executive Professor at the University of North Florida Coggin Business School and a member of its Advisory Board. Harvey is a graduate of the University of Wisconsin.